Folic Acid 5 mg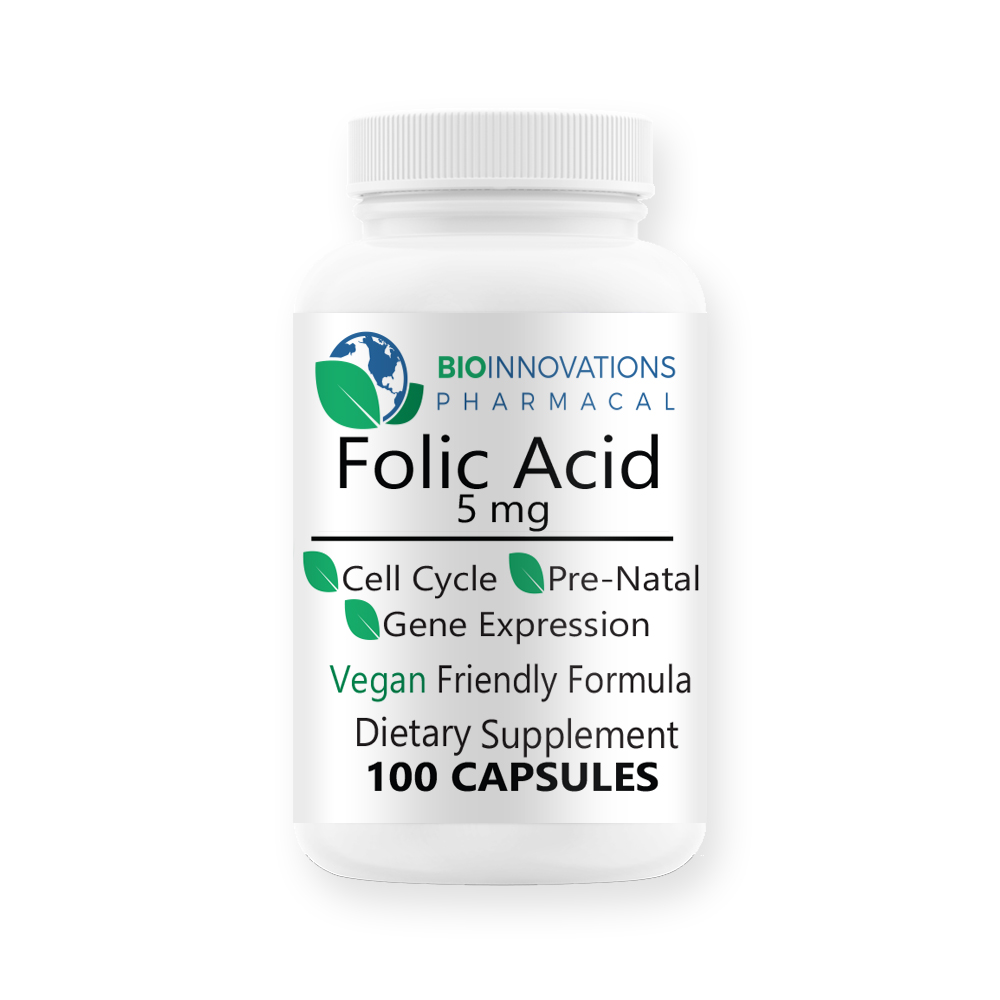 Product Description
Folate is an essential nutrient that is involved in the synthesis and metabolism of DNA and certain amino acids.
It is especially important during pregnancy and infancy, but is required for proper growth and maintenance of cells throughout life.*
Adequate folate in healthful diets may reduce a woman's risk of having a child with a brain or spinal cord birth defect.*
Research suggests that supplementation with folate may support cardiovascular and bone health by balancing homocysteine metabolism.*
Cooking often reduces the natural folate content of food. However, supplementation with folic acid can provide a stable, bio-available form of folate.
Health Benefits
Supports cardiovascular, bone, and brain health*
Provides an essential nutrient for all stages of life*
May reduce the risk of brain or spinal cord birth defects*
Formulated with a stable, bioavailable form of folate
Ingredients
Serving Size: 1 capsule per day, or as directed by a healthcare professional.
Amount Per Serving:
Other Ingredients: Microcrystalline Cellulose Vegan Capsule.
Contains No: Contains no dairy, egg, fish, shellfish, nuts, wheat, gluten, soy, sugar, yeast or artificial colors.
References